When December comes around, I usually think of the same things I do every year.
The holidays. Shorter days and colder nights. Making my goals and resolutions for next year.
But this year, I'm thinking a lot more about giving.
2020 hit everybody hard, some much more than others, and if we're going to make it through the next few months or however long this pandemic continues, we need to come together and help each other out however we can.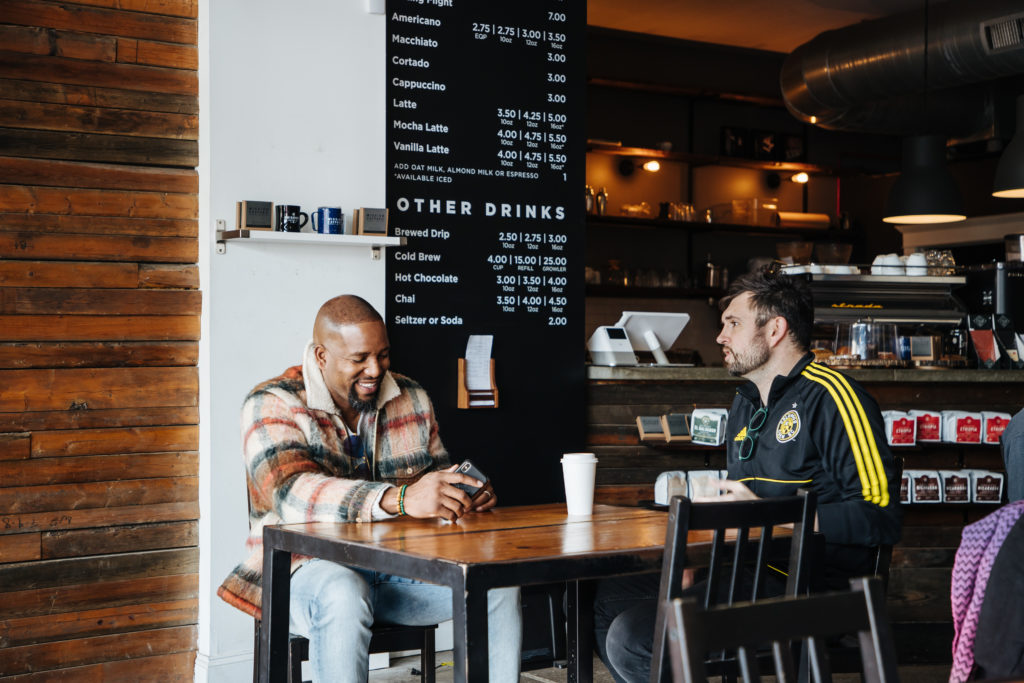 One of the ways I'm giving back right now is with The Salvation Army and their "Rescue Christmas" campaign. They're working incredibly hard to raise funds for those who need it the most in a year when giving through their famous Red Kettles is lower than ever.
If you want to learn more about getting involved, click here.
Giving financially is one obvious way to help out during this season, but there are so many other ways we can practice generosity.
Give Your Time
Sometimes the hardest items to see are the easiest ones to give. When you provide someone with your time you are giving in so many ways. Whether it's volunteering at a local charity, making a point to connect with long-distance friends, or signing off from work early to make dinner with your family, time is arguably the most important way to give.

Be intentional in the time you give and make sure you are present not just present. After all, one of the biggest gifts you can give someone is your full attention.
Offer Your Talent
Are you great at cooking? Do you have the ability to fix just about anything around the house? Is technology your second language?
Whatever it is that you excel at, I can guarantee that someone struggles in that area just as much.
Teach your skills to others this season if you can, or simply offer to help with no strings attached. It's an easy way to give back while also continuing to hone your own skillset.
Share Your Memories
What better time to share your history? A unique way to give this season is with your stories. Share fun anecdotes, lessons learned, facts about your family history.
It's easy for parents to share their child's history but how easy is it for a child to share their parent's? Give the gift of memories to those close to you!
Practice Courtesy
Reflect back on your childhood for this one. Remember the values instilled in you at school and at home? It's easy to forget simple gestures like saying "please" or "thank you," or selfless gestures like holding the door open or lending a hand when someone is carrying too much.
This season, make a point to be courteous to those around you, even if it's just offering a smile and a wave from across the street.
Take Care of Yourself
Sure, it's the season of giving, but that doesn't mean that you should forget about yourself.
In fact, giving yourself some care and TLC will help you give to others. When you feel good about yourself, your positive energy can impact those around you. Binge-watch your favorite show, read a new book, or simply take the space to reflect.
Find what makes you happy this season and embrace it.
These are just a few ideas for you, but don't stop here. Get creative! Look around your community and ask yourself, "what's missing? How can I make a difference in helping you, my neighbor?"
We can't all do everything, but when we all do our part we can accomplish more than we could ever dream. It starts right now, today, with each of us taking action in any small way we can.
How will you make an impact? What's one thing you can do today to help someone in need?
Let's make a difference together.

For some inspiration, listen to the latest episode of my podcast with Harry Tomi Davies, who is using his wealth of knowledge and expertise to serve others in Africa. The movements and companies he helped create have grown to impact more people than he ever imagined.