History is driven by the ambitious.
At least, that's what we're told. Investing, professional sports, and entertainment are examples of industries that are moved forward by highly ambitious people who want to get somewhere. Somewhere very specific.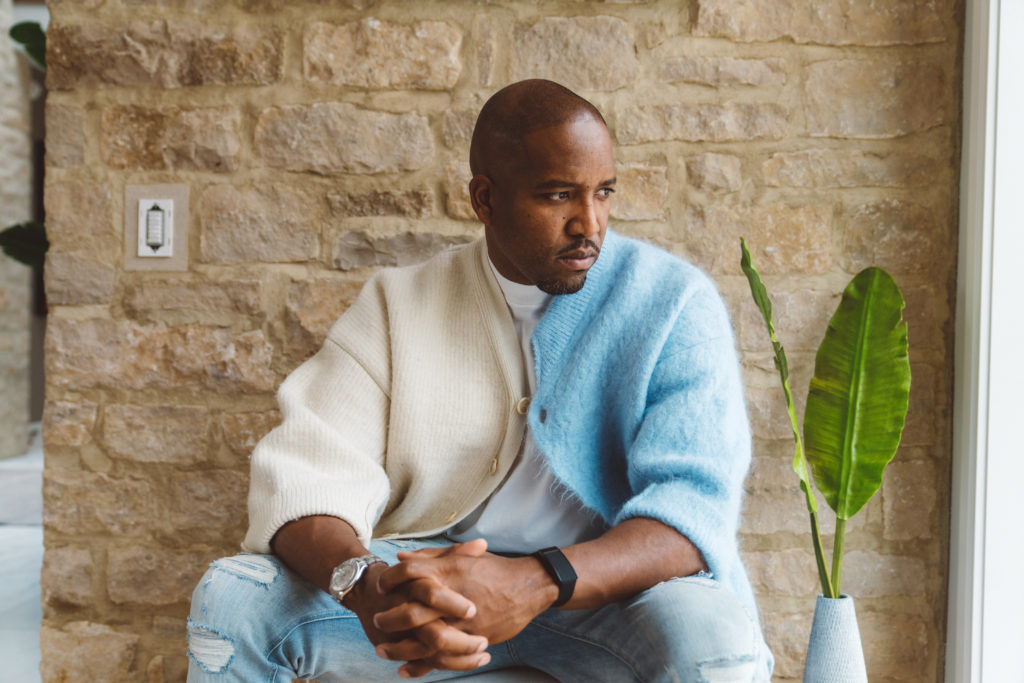 This may or may not be entirely true, but it begs a very important question … where are you trying to go?
I've seen a lot of ambition on display in my life. In both the NBA and the world of business and investing, men and women want to achieve.
In basketball it's about points, assists, steals, rebounds, and rings.
In business, you've got things like revenue, profit, ROI, and exponential growth.
There seems to be an urgency to accomplish — and to keep accomplishing — built into the human spirit. And this can be a great thing.
You only have to look at the great inventions, the leaps forward in science and medicine, or the timeless artworks of the last 100 years to appreciate the good side of ambition.
We have, without a doubt, benefited from the work of these extremely ambitious people and organizations.
But …
That urgency to accomplish, without having any foundational principles in place to guide it, also has a dark side. And when I say "dark side" … I mean it. I mean it can literally kill you.
The unbridled pursuit of things like money, success, sex, comfort, or control can lead us straight into a ditch. Have you ever thought about these pursuits in the context of ambition?
If you haven't, take a minute. We're used to the story of the ambitious guy who climbs and conquers the corporate ladder and moves to the Hamptons to live happily ever after. But what about his family? His friends? The people he stepped on (or over) on his way to the top?
Sure, he made a ton of money, but is that it? And at what cost? And where did this drive, this ambition come from, who told him that this was the way he should spend the precious hours of his life?
That last question reminds me of a story from the Old Testament …
"In Ahab's time, Hiel of Bethel rebuilt Jericho. He laid its foundations at the cost of his firstborn son Abiram, and he set up its gates at the cost of his youngest son Segub, in accordance with the word of the Lord spoken by Joshua son of Nun." – 1 Kings 16:34 (NIV)
Wow. Rampant, unchecked, unbridled ambition. Even at the cost of the life of his own son! But before we judge, shouldn't we ask how far we are from the actions of Hiel of Bethel? Again, at what cost are you pursuing your professional or personal goals? This is something to think deeply about.
So, is ambition a bad thing? I don't think so. I believe it's a God-given gift, sometimes even a calling that fuels His work here on earth, and allows you to fully become the person you were born to be.
There is a very real and very serious dark side to ambition, one that can destroy you, your family, and your peace of mind. Run from the naked ambition that persuades you to chase the pleasures of this world for their own sake. That way lies death, my friend.
Yes, aim to do the work you've been given, with all your might, every single day. But be ambitious in the most important things as well … work to become a sincere and devoted husband, a sturdy and gentle dad, a reliable and loyal member of your community. These are things that can never be taken from you, and that will bring you life and rewards beyond what you can imagine.
The world will soon forget your accomplishments at work … and the pursuit of worldly amusements will never deliver on their promises.
But ambition for the right things, and in the right context, can lead to the very best this life has to offer.
——
One last thing … have you subscribed to my podcast, Betting on Yourself? Every week, I talk to some of the most interesting people in the world about life, entrepreneurship, and making the best (and safest) bet in the world … on you! Click that link above and jump on my email list right now so you never miss an episode.